In continuation to my post
A Piece Of Finland
,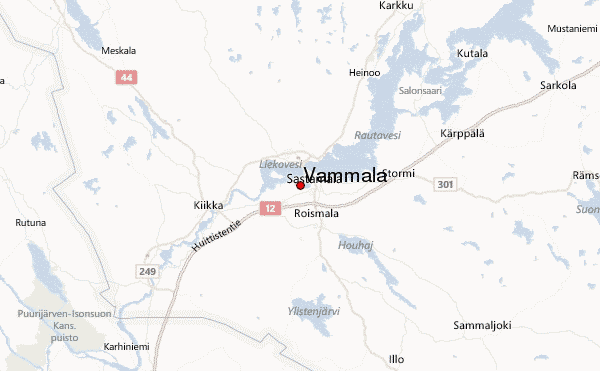 Vammala (a
former
city in Finland, now a part of Sastamala), an insignificant sparsely populated place in the middle of
ass
-nowhere where you only expect hicks to drive tractors to town and back and chop wood and kick animals off their way. The last place you expect a unique style of music to be born. Or maybe it's just that why it's so unique 'cos it was born in the middle of damn
ass
-nowhere. Kinda likeOxnard, California, where Madlib and Kankick are from. A place no-one knows of.
(a few tapes from Vammala cats)
It's not the quantity of artists that come from there, it's the quantity of releases and influence of those artists that do come from there (let's all remember that there are less inhabitants in Finland than in Toronto, Canada).
The "Vammala sound" is very close to nature and that makes it very Finnish, I think. From group names, such as Syvä Vesi (Deep Water) and Forbidden Forest, to song titles can it already be sensed that the music is rooted from depths with reflections from woods, nature, space, dark winter.
Tapes started appearing in early 2000, vast number of releases, in limited pressings. It's like a mob of little elves were making these tapes in the woods, in secret, in respect for the forest, in nature spirit, in funny cone hats.
This far I was really confident that there was a Vammala sound until I realized that the Vammala team is only 3 guys. Ameeba, Microbe & Jalien. And it's mostly Ameeba, actually.
AMEEBA "MONTAKO PUUTA ON METSÄ"